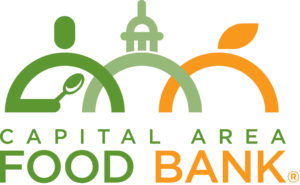 I was at my regular volunteer gig at CAFB this morning, and the shelves are BARE, y'all.
It's typical for donations to fall off after the holidays, and more than once, I've gotten a call before my June or July visits to the Food Bank to tell me not to come because they don't have work for volunteers.
But it's only the beginning of April.
Hunger is a serious problem in the DMV, and CAFB distributes 45 MILLION pounds of food to over 500,000 people every year. But in order to give that food away to direct service agencies, they need food to distribute.

The bad news is they don't have what they need right now.
The good news is you can help, and it's easy and fun!
How?
Run a food drive at your association or office.
It's easy:
Download their toolkits – how-to guides, posters, what to donate, they hook you up.
Register your food drive.
Drop off what you collect at their DC or NOVA warehouses.
"Together We Can Solve Hunger."