I had lunch with a dear friend I don't see often enough earlier this week. She is also a sole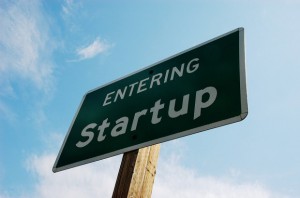 practitioner running her own business, although she's been part time while raising preschool aged kids. "Thing Two" starts kindergarten this fall, she'll be going full time, and she was asking me what advice I had after my whopping 18 months in business. So I thought: why not share it with you all, too? (Some of it is shared wisdom, and I'll try to attribute the original source.)
You need rituals (via Jeffrey Cufaude). At the office, your day has a flow – Starbucks runs and meetings and calls and picking up lunch at the burrito joint down the street and going for a mid-afternoon walk, etc. You need to build some of those into your working-for-yourself workday, too, to give you some structure.
Know where your business comes from (via Lewis Flax). There are lots of ways you can market yourself, lots of ways you can invest time and money on business development, lots of ways you can find leads, and lots of ways you can work those leads. Keep track of things so you can figure out what works and what doesn't, and do more of the former and less of the latter.
Get clear about the kind of work you really want to do and the kind of client you work best with (via Jeff De Cagna and Shira Harrington). It's tempting to take any work you *can* do, particularly early on, just to be busy and get some revenue coming in. But you want to be known for something and work with clients where you'll both be happy, and you need to figure that out as soon as you can, so again, you can devote your limited resources to doing more of the kind of work you're best at for the kind of clients that will achieve the best outcomes.
Don't work 24/7 (via me). When it's just you, it's SOOOO tempting to let the business run your life, particularly since you know that any time you take off  – illness, holidays, vacation, weekends – is time you aren't working to serve your clients and advance your business. The thing is, to be effective, you need downtime. Take it, and don't feel guilty.
Have a list of non-billable/business development projects for when things get slow (via me). You aren't always going to be fully booked. And that's OK – there's stuff you need to be doing in order to generate business. And you need to take time off. Pay attention to the cycles of when you're busy and when things are slow, and make sure you know what you want to do with your slow times. And it can be "I want to take a vacation." But it can also be "I want to take a MOOC" or catch up on your reading or write articles or revamp your CRM system or refresh your website or whatever. Just make sure you're ready to use that downtime well.
Bonus tip (and maybe the most important): have a small group of knowledgeable people you trust with whom you can be totally honest, to provide advice or a sounding board, and who will lift you up when you're down, call you on your own bullshit, and share your successes and failures.
I know a lot of association peeps who either are currently or have in the past run their own small shops read this blog. What advice can you offer your peers? Share it in the comments.
Image Credit: project eve (and the post that's linked also offers advice for new small business owners)