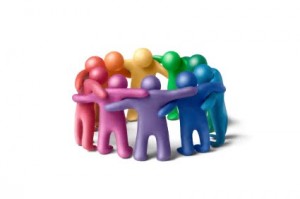 I had the opportunity to deliver ASAE's Membership Development course as part of Association Management Week with Lauren Hefner on Wednesday. It's pretty much 101-level content, but sometimes it's really useful to be reminded of the basics. The top five things I learned/was reminded of, even while teaching the course:
"Membership is everyone's job." Right? That means you need to provide training on membership for everyone. You can't expect people to do a good job with something they know nothing about.
On the flip side, much of your member value proposition (aka "why people would want to be a part of your association) comes from outside your membership department. Your staff members must share information about what's going on with each other on a regular basis. There are plenty of ways to accomplish this, from the low (all staff meetings) to the high (Yammer) tech, but empire-building, hoarding information, and territorialism cannot be tolerated. Not only is it bad for your internal staff culture, it destroys your ability to serve your members.
Every interaction is a retention interaction, even with people who aren't members. Every touch adds to or detracts from the image your audiences have of your associations. Which means everyone from the CEO/ED to the mail clerk works in customer service.
Retention is the goal. Renewal is the process that gets you there. We often use the two interchangeably, but they are not the same.
To quote Jamie Notter: "It's all about love." That's really what we're after in associations: community. Connection. A sense of belonging. A shared sense of purpose. Everything else is just stuff that helps us get there.
Image credit: the blog of my good friend Vinay Kumar