Aptify set out to answer this question, at least for associations, in their recent e-book: Top Association Management Predictions for 2017.
In the monograph, 13 association pros (including me) share their thoughts about the future as relates to topics like member engagement, online learning, culture, innovation, membership models,  growth, M&A in the AMS space, and change management.
Here's a taste of the bite-sized, thought-provoking observations you'll find inside: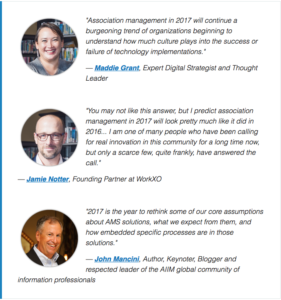 Download your free copy today!